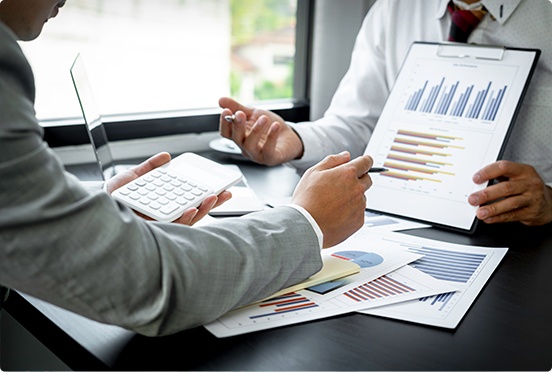 At True Wealth Advisors we believe in the financial strength that comes from blending professional financial planning advice with independent, 3rd party portfolio management, bringing Canadians a true, transparent, and high-performance wealth management experience at a much lower cost.
We deliberately separate financial advice from money management to reduce potential conflicts of interest ensuring that you always receive unbiased advice while still having access to multiple high quality portfolio managers. This is the best of both worlds.
Offering Real Estate, Financial Planning, and Mortgage Services to clients across Durham Region, Sunderland, Uxbridge, Bowmanville, Port Perry, Ajax, Oshawa, and the surrounding areas.
Contact True Wealth Advisors – Financial Planner / Mortgage Broker in Oshawa, Ontario
Seun's attention to detail is impeccable! It's a great feeling to begin to see wealth creation from a long term perspective. His service is of immense value for us!!
– MINE OGUNSIJI
Seun was very transparent and provided all the information and numbers needed for my family to feel comfortable moving forward. He was truly a professional!
– OTHNEIL LITCHMORE
Seun has guided me with the purchase of two properties. I am grateful for his kindness and knowledge on navigating the complexities of real estate investing. I look forward to working with Seun very soon in growing my real estate portfolio. Thank you Seun.
– MK BONSU